ABC Concrete Is THE Concrete Cutting, Drilling And Coring Contractor West Palm Beach Trusts
ABC Concrete is the practical solution for West Palm Beach's concrete problems.

Call for a price estimate today.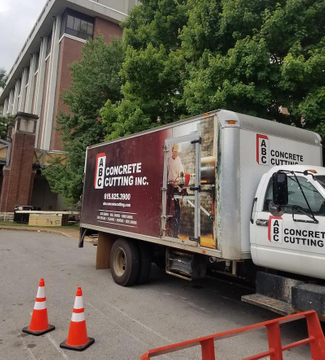 Equipment Truck
ABC Concrete Cutting in West Palm Beach is a team of experienced professionals with industry leading equipment ready to meet your needs in the Asphalt, Block, Brick, or Concrete demolition work. Extensive tooling and experienced operators help deliver projects efficiently and on time. We strive to deliver quality at an affordable price. Safety plays a key role in how we execute your job.
Contact ABC Concrete Cutting, Inc in West Palm Beach today to let us help you complete your job.
Ed Pacheco
561-737-6765 | sales@abcconcretecutting.com
Main Office: 2251 Hammondville Rd., Pompano Beach, FL 33069
Office Hours: Monday - Friday 7:30am - 5pm
Available 24 hours in case of emergency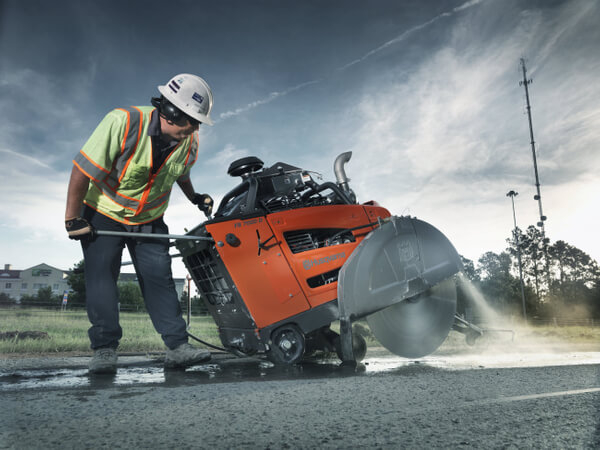 Asphalt Cutting
As the 18th Largest city in Florida and the largest municipality in Palm Beach County, there is a large need for concrete cutting and drilling in West Palm Beach.
As one of the wealthiest areas in the US with the large quantity of businesses, large homes, and continuous construction, it requires our attention for concrete demolition services. We service all of Palm beach up to Cape Canaveral with coring, cutting and drilling services. We have worked at PBI, the Breakers, and many ocean homes.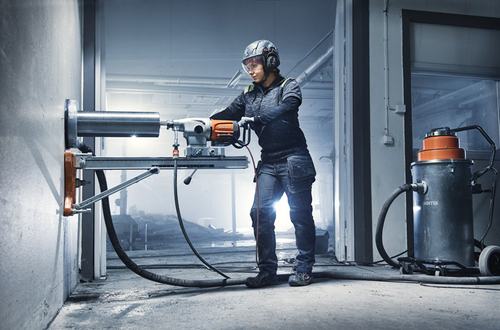 Horizontal Core Drilling
We are a fully insured and licensed cutting contractor. ABC Concrete Cutting has been servicing the Palm Beach area with concrete cutters completing removal of concrete walls, concrete beams, concrete floors. Safely creating window and door openings, demolishing vaults, sawing roadways and runways, is what we do.
Our dedicated West Palm Beach salesman is Ed Pacheco. Ed has more experience than any salesman in town. You can reach Ed at 954-523-4848 for a no obligation quote.
Near West Palm Beach Cities that we serve include but not limited to.
Riviera Beach
Century Village
Lake Park
Palm Springs
Lake Worth
North Palm Beach
Lantana
Palm Beach Gardens
Royal Palm Beach
Wellington
Boynton Beach
Jupiter
Delray Beach
Kings Point
Additional Counties Near West Palm Beach We Serve:
Broward County
Monroe County
Palm Beach County
Martin County
St. Lucie County
Indian River County
Brevard County
Okeechobee County
Highlands County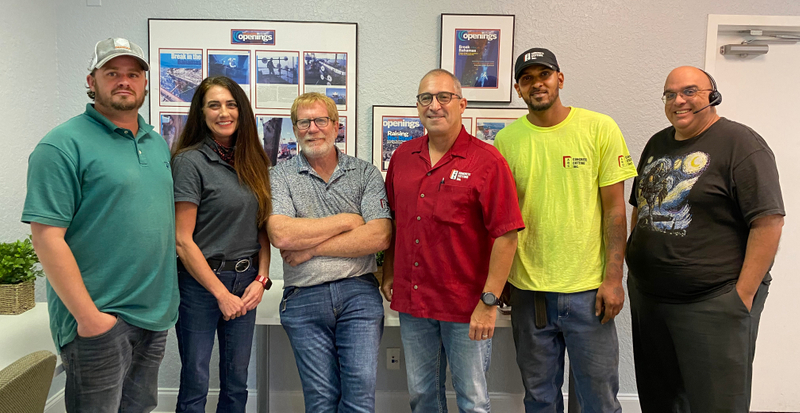 About ABC Concrete Cutting, Inc
ABC Concrete Cutting is primed to help meet your needs in the asphalt, block, brick, and concrete demolition work. Extensive tooling and experienced operators help deliver projects efficiently and on time. We strive to deliver quality at an affordable price. Safety plays a key role in how we execute your job.
Safety is always a primary concern when executing sawing and drilling projects. Our work can be very dangerous and requires our operating teams to be alert and thoughtful about execution. Powerful tools and heavy concrete are a dangerous mix and should be left to cutting and coring companies to execute.
We are South Florida's most experienced cutting and coring company. Our sales and management team has over 60 years of combined experience in concrete and demolition. Our teams have the ability to complete small and large projects with care. When looking for a concrete cutting contractor "near me", ABC Concrete Cutting should be your first choice!
Our service area covers all of Southeast Florida. We will travel to your site whether it is in Key West or Cape Canaveral. If you are from the area, we are sure you have seen our trucks and operators out and about.
Contact us today to take advantage of our experience for your next project. Our sales team would love to create a solution for your asphalt, block, or concrete problem!

Best Concrete Cutting, Drilling and Removal Services Near Me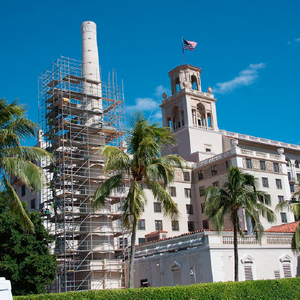 Featured Project: Removal of 129' Tall Smoke Stack at The Breakers Hotel, West Palm Beach, Florida
ABC Concrete Cutting Inc. was contracted to remove a smoke stack which was part of the original construction of the Breakers Hotel built in 1929 when the boilers were powered by coal. The smoke stack structure was 129' tall, 16' at the base and 10' at the top, and was made of concrete and brick.
Fill out the form below for an estimate
If additional information is required, our local salesman will contact you. In many cases, a site visit is required in order to provide an accurate job estimate. If you have prints or pictures please email sales@abcconcretecutting.com.