Concrete Wall Sawing
Our saws allow us to cut and safely remove wall, ceiling, and roof openings.
Wall saws are typically used on vertical surfaces when a new doorway, window or HVAC openings are needed. Wall sawing employs a diamond blade on a track-mounted system that can be used for vertical or horizontal cuts. Wall sawing allows for precise cuts in both concrete and masonry structures. These saws run on hydraulic or electric power and are also commonly referred to as concrete track saws. We have several hydraulic saws that have the power to saw effectively. Recent developments in high cycle technology have created alternatives to hydraulic equipment. The high cycle equipment allows this wall sawing contractor to get to locations further from the truck than hydraulics allow. They are also lighter in weight to allow them to be transported easier.
Wall sawing can be performed up to 30" deep. Cutting can also be performed from both sides of the wall, giving a total depth of up to 60". If your opening requires a specific angle through the concrete, this saw can accommodate. If you have thicker walls and floors, a wire saw can be utilized to achieve the cutting necessary.
Typical Applications Include:
Straight, smooth finished openings in walls, ceilings, and floors
Accurately sized, fixture ready openings
Bevel cutting for a chamfered edge
Flush cutting against other wall surfaces
Foundations, Dams, levies, precast walls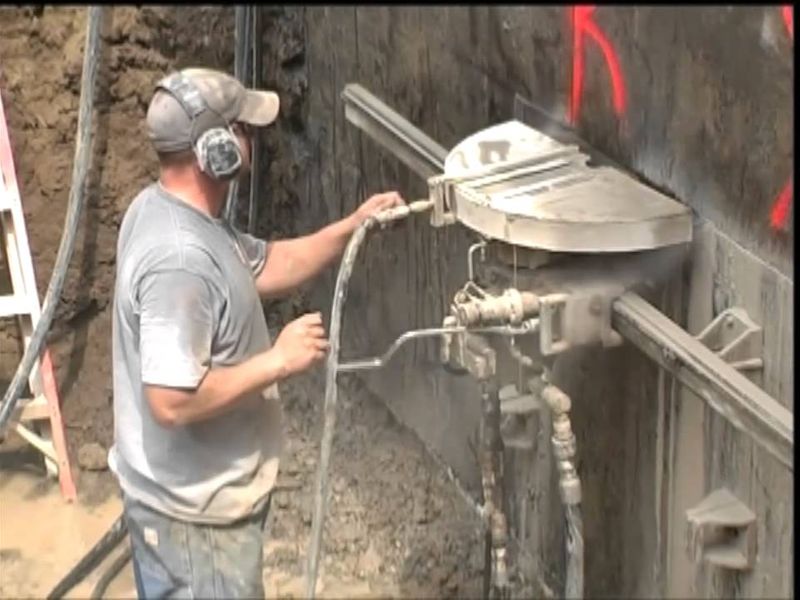 Wall Sawing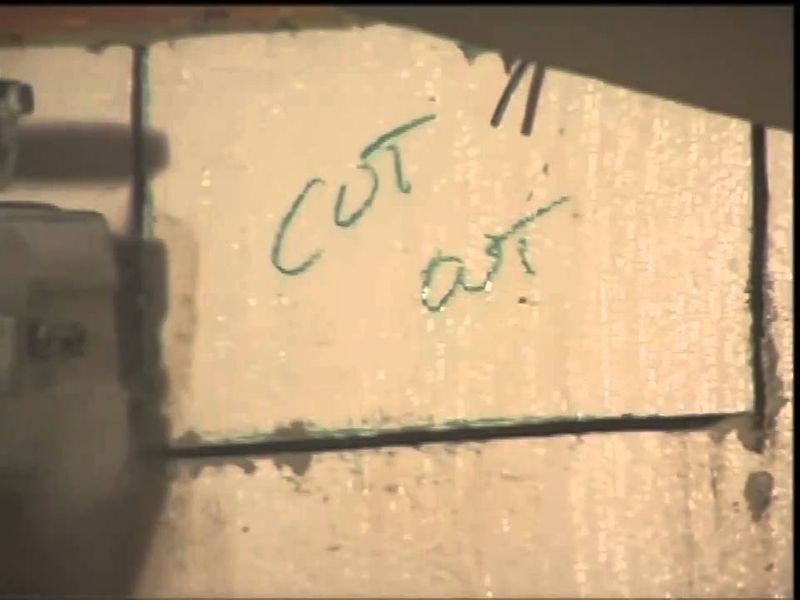 Chain Sawing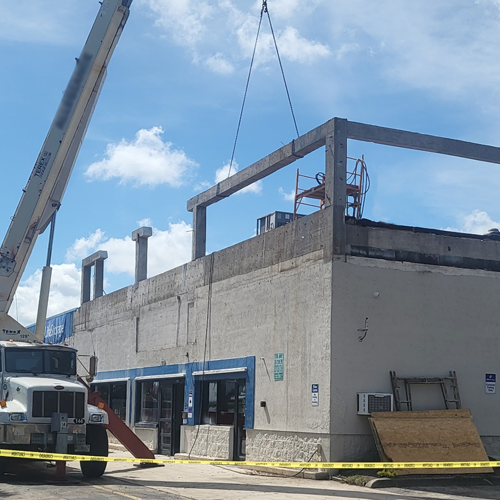 Project Façade Face Lift
A customer looked for a concrete cutting service in the area. They hired us as their concrete contractor to remove an old decorative façade from an existing storage facility. The wood structure was supported by 12" concrete beams that needed to be cut and safely removed. Once the wood structure was completely demolished, ABC was able to cut the concrete and fly the pieces safely to the dumpster with the help of a crane.