Demolition Robot
Ready to Tackle the Most Challenging Demolition Jobs In Florida and Tennessee
Our demolition robot completes difficult work and does it safely. It can crush, hammer, and dig remotely so that the operator is safely away from the work location.
The robot runs off 480V electrical power so that it has no fumes from diesel. We can bring the generator or it can run off the "house" 480V power. No fumes makes it a great interior option.
Long Reaching - Rotates 360 degrees and up to 18 feet.
Compact - passes through standard door openings
Versatile -breaks, crushes, shears, digs, shovels, grapples, surface removal and trenches.
Efficient - High power to weight ration, moves quickly into position
Learn more about our Demolition Robot...
Watch Our Demolition Robot In Action
Why we use it in conjunction with our cutting services?
Here are FIVE GOOD REASONS to use our Demolition Robot:
Powerful hammer can break concrete while keeping the reinforcing in place.
Crushing device can break concrete with much less vibration and noise.
Operator can maintain a safe distance from the work utilizing Bluetooth remote
Reduced manpower, reduced fatigue, reduced danger required to accomplish tasks
Digs faster than 4 men with traditional methods.
Please give us a call to discuss your concrete demolition project FIND YOUR LOCAL CONTACT INFO HERE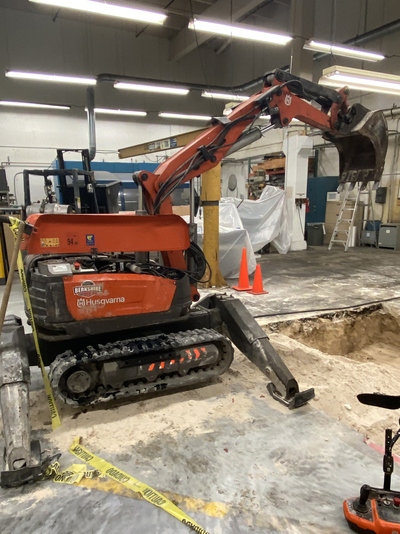 DIG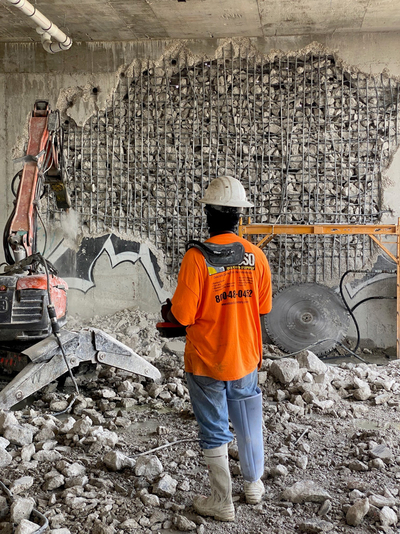 HAMMER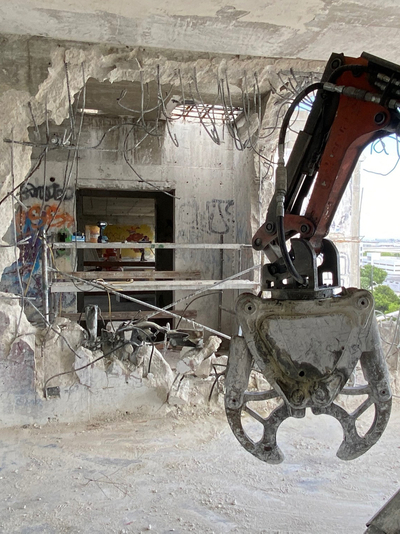 CRUSH